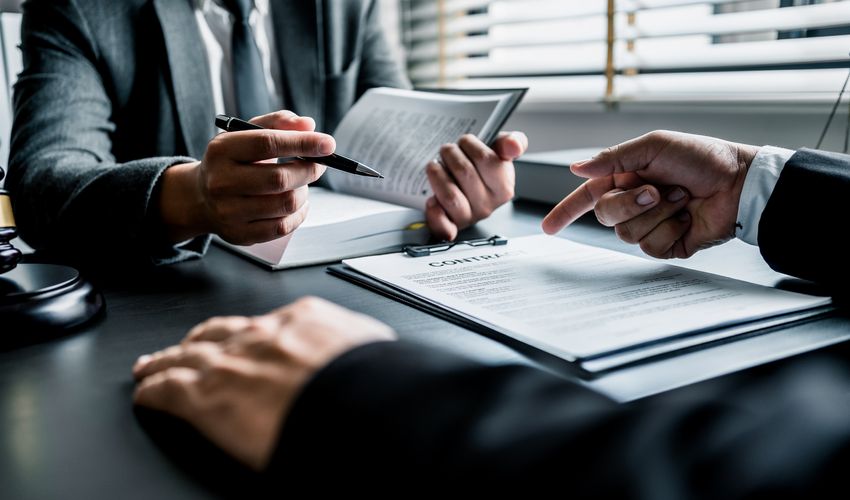 Business Litigation Attorney is important for many reasons. The Business Attorneys At the law office of Brian P. Kowal, PA, can help with a variety of legal issues, including:
– Business formation: Business attorneys can help you choose the right type of business entity and ensure that your business is properly registered.
– Contracts: Business attorneys can review, draft, and negotiate contracts on your behalf.
– Disputes: If your business is involved in a dispute, a business attorney can represent you in court or mediation.
– Intellectual property: Business attorneys can help you protect your intellectual property, such as trademarks and copyrights.
As a business owner, the last thing you want to deal with is litigation. It can be time-consuming, expensive, and stressful. But sometimes it's unavoidable. If your business has been served with a lawsuit, you need an experienced Business Litigation Attorney on your side.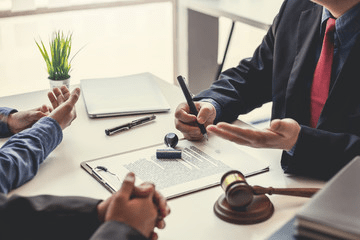 At the law office of Brian P. Kowal, PA, we understand the challenges businesses face when they're dealing with litigation. We also know how important it is to resolve these matters quickly and efficiently. That's why we offer aggressive representation to our clients.
If your business is facing litigation, don't hesitate to call our office today for a consultation. We'll help you navigate this difficult process and ensure that your rights are protected every step of the way. With our experience and knowledge, we'll work tirelessly to get the best possible outcome for your case. Contact us today to get started.
Business Litigation Attorney
The Business Litigation Law practice at the law office of Brian P. Kowal, PA has successfully represented many businesses in court. We have a team of aggressive and experienced attorneys who will fight for your company's best interests. If you have been served with a lawsuit, please call us today to schedule a consultation. We will review your case and determine the best course of action to take. Don't let pending litigation ruin your business – call us today!
Business Litigation Lawyers
There are many different types of business litigation, but some of the most common include:
Contract disputes
Employment disputes
Intellectual property disputes
Business torts
Class action lawsuits
The best way to deal with the possibility of litigation is to prevent it from happening in the first place. This means having clear contracts in place that spell out the rights and responsibilities of all parties involved. It also means having policies and procedures in place to deal with potential disputes.
Litigation Law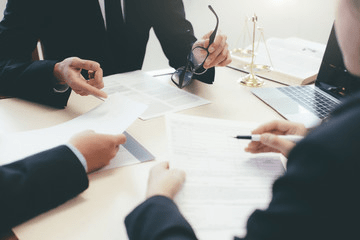 When it comes to business, there are a lot of different moving parts. Businesses are made up of people, money, contracts, and much more. When something goes wrong in any of these areas, it can lead to what is called business litigation. Business litigation is the process of taking legal action against another party when you believe they have wronged you in some way. This could be anything from breach of contract to fraud or even theft. If you find yourself in a situation where you need to take legal action against another business, you will want to hire a business litigation lawyer.
If you are a business owner, it is important to understand the ins and outs of Business Litigation Law. This area of law deals with disputes between businesses, including contract disputes, property damage, and personal injury claims. Businesses of all sizes can find themselves involved in litigation, so it is important to have an understanding of the process and how to protect your interests.
Litigation In Business
Businesses of all sizes face the risk of litigation. Whether it's a contract dispute or a personal injury claim, businesses need to be prepared for the possibility of going to court. While no one wants to go through the stress and expense of a trial, sometimes it's the only way to resolve a dispute.
If you're facing business litigation, it's important to have an experienced attorney on your side. Business litigation can be complex, and you'll want someone who knows the ins and outs of the law and can help you navigate the legal process. Having an attorney who is familiar with your industry can also be helpful, as they'll be able to provide insight into how similar cases have been handled in the past.
The law office of Brian P. Kowal, PA is a full-service Business Litigation law firm that has been serving the needs of businesses in South Florida for years. We have a team of experienced attorneys who are dedicated to providing our clients with the best possible representation. Contact us today at 754-203-6489 to schedule a consultation.