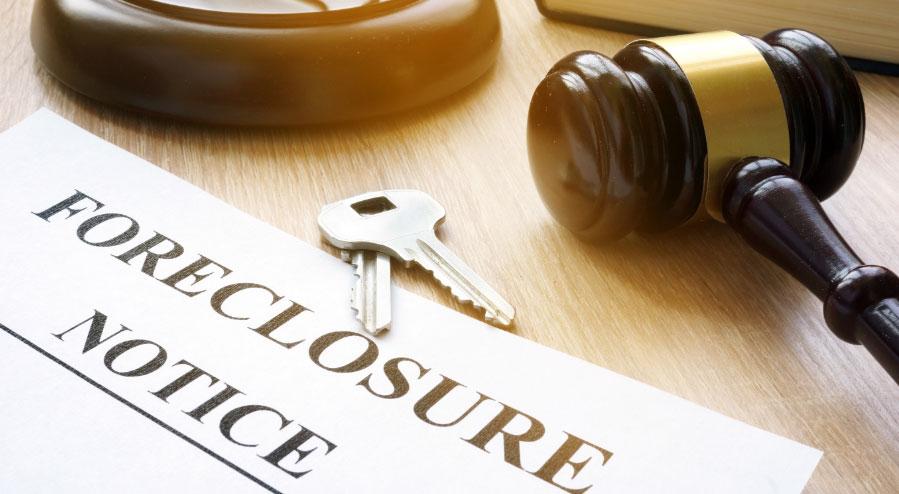 It is no secret that the foreclosure process is a long and difficult one. Many homeowners find themselves struggling to keep up with their mortgage payments and end up in foreclosure. While it may seem like the bank or lender has all the power, there are laws in place that protect homeowners from being taken advantage of. From 2008 to 2011, Florida experienced a Housing Crisis.  While it has recovered, Foreclosures are now on the rise.  As a result, more Homeowners are losing their homes.  Despite this trend, they still have a chance to keep their property.  While the process is stressful, it is important to hire a Lawyer that fights for you.  Therefore, contact your Parkland Foreclosure Defense Lawyers.
How Your Parkland Foreclosure Defense Lawyer Can Help
Bank Defense.  It is important to hire a Foreclosure Defense Lawyer when you are served.  As a result, you will be able to argue your Defenses from the beginning.   For example, if there are issues of Standing or Compliance with Demand Letters, the Attorney can argue them in the response.
Association Defense.   This take less time. This is because their are less defenses. However, most cases are resolved once they are served.
Loan Modification.  Since 2008, more modifications have been offered.  As a result, more Homeowners have kept their property. However, the process can take over 6 months.  Therefore, they should apply when they are served.
Short Sale. This can take a year to complete.  However, if handled efficiently, the process can take less time.
Deed in Lieu.  This occurs when the Homeowner transfers their title to the lender. If they agree to the transfer, they will release them from the mortgage.
Stages Of The Foreclosure Process
Default Letter.   A Homeowner receives a Letter from the Bank when they fail to pay their mortgage.   They are given 30 days to pay.  If they do not, the Bank will proceed with Foreclosure.

Complaint

  The Bank serves the Homeowner because they are not paying their mortgage.   As a result, they have 20 days to respond.  This consists of Defenses including Standing, Failure to Comply with Conditions Precedent, and Inaccurate Accounting.  In addition, they can serve the Bank with discovery.  This allows the Homeowner to strengthen their case.
Summary Judgment Hearing and/or Non-Jury Trial.  Like any case, the Judge makes the  Final decision.  In a Foreclosure, they render their decision at the Hearing and/or Non-Jury Trial.  If they rule for the Bank, a Sale date will be set.

Foreclosure Sale

.

  occurs 35 days after a Judgment.  At the Sale, individuals can submit bids to purchase the Property.  As a result, the Highest Bidder becomes the new owner.  However, the Homeowner has 10 days to file an objection.  This is known as an Objection to Sale.
Parkland Foreclosure Defense Attorney

If you're a homeowner in Parkland, you may be feeling the effects of the housing market downturn. You may have lost your job, or been hit with unexpected medical bills. Whatever the reason, if you're falling behind on your mortgage payments, you may be facing foreclosure.
Parkland Foreclosure Defense
When a homeowner fails to make their mortgage payments, the lender can start a foreclosure process against them. This is a legal process that allows the lender to take back possession of the property and sell it to recoup their losses.
Foreclosure can be a lengthy and stressful process, not only for the homeowners but also for their families. It can have a devastating effect on one's credit score and make it very difficult to obtain future financing.
We understand the stress and anxiety that comes with being at risk of losing your home, and we will work tirelessly to help you find a solution. We will review your mortgage documents and lender's practices to determine if there are any grounds for a lawsuit. If we find that your lender has violated the law, we will file a lawsuit to stop the foreclosure and get you the compensation you deserve. We have a proven track record of success in foreclosure defense cases, and we are ready to put our experience to work for you.
Foreclosure Defense Lawyer Near Me Parkland
The first step in fighting foreclosure is to understand your rights. Your mortgage company may have violated the law in how they handled your loan or foreclosed on your home. Our qualified attorney will be able to review your case and determine if there were any illegalities committed by the bank.
There are many grounds on which a homeowner can challenge a foreclosure, but the most common is that the bank did not follow proper procedure. If you are facing foreclosure, it is important to consult with an experienced attorney who can help you navigate the complex legal process and protect your rights.
The attorneys at Brian P. Kowal, PA Law Firm have extensive experience handling foreclosure defense cases in Parkland and throughout Florida. We will work tirelessly to help you keep your home and get back on track financially.
If you have questions about the Foreclosure Process, contact your Parkland Florida Foreclosure Defense Lawyers at (754) 203-6489