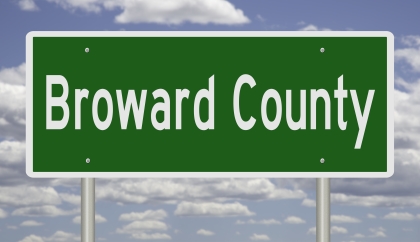 The Eviction Process can be stressful. As a result of the Tenant failing to pay rent, a Landlord loses a substantial amount of income.  However, they may be able to recoup their losses by leasing the property after the Process is completed.  Therefore, if you need to remove a Tenant, you should hire Broward County Eviction Lawyers.
How Long is the Process with Broward County Eviction Lawyers?
Broward has a large population of Tenants.  As a result, there are significant number of Evictions.  Despite the amount, it takes 4 to 5 weeks.  This is due to several factors.
Factors that determine length:
1.       Mediation
2.       If rent is deposited into the Registry. 
3.       Amount of Evictions on the docket.
4.       The Pleadings filed by the Tenant.   For Example, they can file file an Answer and a Motion to Determine Rent. 
1.  Tenant has not paid rent.
They are served with a 3 Day Notice. As a result, they must pay rent or vacate.
2. Tenant still does not pay.
The Landlord can file the Eviction.  However, they can still resolve the matter with the Tenant.
3.  Eviction is filed.
The Tenant has 5 days to respond. They can file an Answer.  In addition, if they they disagree with the amount, they can file a Motion to Determine Rent.  However, they need to deposit the rent into the Registry.
4.  Tenant fails to Respond.
If they do not respond, the Clerk will enter a default.   This means that they can no longer file defenses.  Thereafter, the Court will enter a Judgment.
5.  Tenant Responds.
If the Court finds that the response raises defenses, they will set a mediation or a hearing.   Mediation allows an opportunity to resolve the case.  However, if it is not settled, the Mediator will send the matter back to the Judge.
6.  Final Hearing.
The Judge will hear the arguments of the Landlord and Tenant.  Thereafter, they will make their decision.  If they rule for the Landlord, the Tenant will be ordered to leave.  If they rule for the Tenant, they can remain in the property.
7.   Writ of Possession.
If the Judge finds in favor of the Landlord, they direct the Clerk to sign the Writ. Thereafter, the Sherriff posts it on the door giving them 24 hours to vacate.  As a result, they will retake possession.
Broward County Eviction Lawyers provides the following services for Landlords and Homeowners.
Tenant does not pay rent.  As a result, the Process begins by serving a 3 Day Notice. 
2. 

Evicting Tenants that remain after the lease expires.
If they fail to leave although they were given a date to vacate, they can be evicted.
3. 

Non-Monetary Evictions.

 
As outlined in 83.56, a Tenant can be evicted for several reasons. These include:
a.  Failing to Maintain the Property.  For example, if the lease requires them to mow the lawn, failure to do so will be a violation.  
b.  Allowing an unauthorized guest to live in the property.
c.  Intentionally causing damage.
d. Repeatedly disturbing other tenants or neighbors.
e.  Failing to keep the property clean and sanitary.  For example, they cannot leave garbage on the grounds. 
Prior to a non-monetary eviction, they are required to give a 7 Day notice.  As a result, they have 7 days to remove it.  Failure to do so allows them to file the Eviction.
4.  Review and Prepare Leases
They can be month-to-month or for a year.
5.  Removing family members or friends that do not pay rent and do not have a lease. 
This is called an Unlawful Detainer.  Unlike an Eviction, it does not remove a Tenant.  In addition, notice is not required.  This is a quicker process than an Eviction.
At the beginning of a lease, a Tenant is required to give a Deposit.  Once the lease ends and they vacate, the Landlord has 15 days to return it or 30 days to place a claim on it.  In addition, if they are imposing a claim, it must be sent certified mail.  Nevertheless, if they object to the claim, the Landlord can file a lawsuit to recover it.
Brian P. Kowal, Esq. always fights for Broward County Landlords.  Therefore,  if you need to speak with him about his services, contact our office at (954) 990-7552.